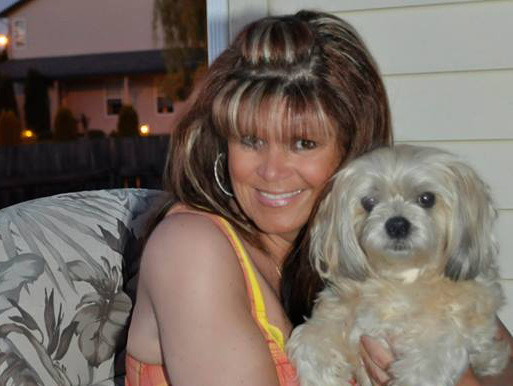 "Integrity is One's Destiny"
Whether it is at home, work, or out with friends I always try to be the first one to reach out and lift ones spirits, or make someone laugh, smile or feel that someone cares about them.
The qualities of my amazing brother who always strives to be the best at everything and is a true perfectionist, has a way of rubbing off on me.  I look up to my brother – Mike Jenkins, so when he asked me to come join Coldwell Banker Commercial & MAJ Development, I could not say 'yes' fast enough.  Quality, perfectionism and hard work is something I put into my daily routine and truly love coming into work each and every day. I could not be prouder to work for a company that holds honesty, integrity, and family values at the top of its list.
When I am away from work you can find me at home with family and pets, at the gym, or out doing what I love most – photography. I love to capture those once in a lifetime moments or memories that take your breath away.
Stephanie Jenkins
Accounting Assistant
p: (360) 823-5114
e: StephanieJ@MAJDevelopment.com
Full Professional Profile
Stephanie came to Coldwell Banker Commercial with experience in business as a claims adjudicator with Maritime Life Assurance in Calgary, Alberta Canada. Because her position at Coldwell Banker Commercial was not full time she left for a position with Knowledge Universe in the Finance Department, processing federal claims for reimbursement to Centers across the United States.  After seven years, when the entire finance department at Knowledge University was closed, she left to pursue an Associates degree in Business Administration at Clark College. While attending Clark College with a 3.8 GPA, she also worked in Career Services and the eLearning Department.

In 2014 Stephanie returned to Coldwell Banker Commercial Jenkins & Associates as an Administrative Assistant. She now works for both Coldwell Banker Commercial and MAJ Development processing accounting and administrative responsibilities.

Her goals are to continue with a degree in business and broaden her knowledge of the Commercial Real Estate and Development Industry.  She also inspires and supports her youngest son to pursue his career as a broker in Commercial Real Estate. In her spare time she loves capturing those special moments with photography.