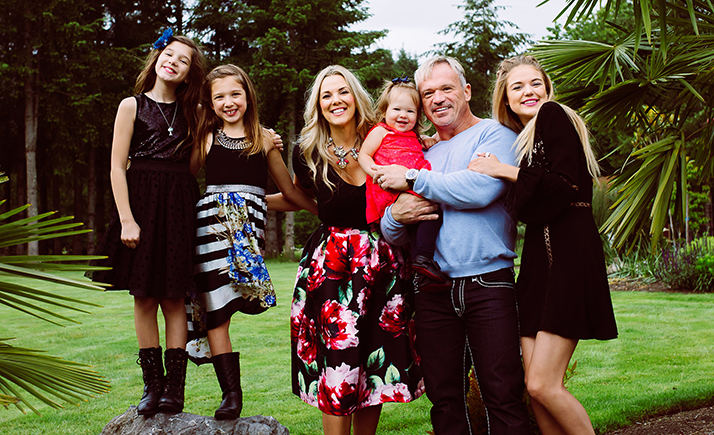 My greatest love and blessing in life is my family.  My wife and daughters motivate me every day to be the best man, friend, husband, father and businessman I can be! To that end, I live by a philosophy of always trying to "do the right thing" with whatever I do in any circumstance I find myself in; whether it be personal or business. With this guiding principal in life, I find that great things happen!
As far as business goes, I have a great passion for commercial real estate development.  I understand there are great opportunities in strong or weak economic market conditions.  My goal in life is to seek out these opportunities and treat every project or situation as if it is my last. In so doing, I pour my heart and soul into my "work" as I incorporate my vision along with 20 + years of experience and knowledge of commercial real estate to help MAJ Development grow and prosper as a company. This somewhat contrarian approach to be developing in the toughest of times has enabled me to have a huge sense of pride in helping to shape our community into a better place to live and work.
To my family, friends, employees, vendors, and clients, I look forward to many more years of happiness and success while we grow relationships and make our community a better place for future generations!
Michael A. Jenkins
President
p: (360) 823-5102
e: MikeJ@MAJDevelopment.com
Full Professional Profile
Michael has consistently realized remarkable success since beginning his commercial real estate career. After earning his Bachelor of Science degree in human biology from Eastern Washington University in 1993, Michael joined Coldwell Banker Commercial Bob Bernhardt Associates and quickly became a the leading contributor to the company's success. Michael was named the Top Producing Coldwell Banker Commercial Agent in the State of Washington for six consecutive years, 2000-2005 and a Top 5 Global producer during that same time.

In 2001, he formed CBC's Investment Division and specialized in Tenants in Common transactions, Triple Net (NNN) Investment sales and 1031 Exchanges. In 2005, Michael's continued success earned him the opportunity to become a co-owner in the company alongside owner, Bob Bernhardt. That year, the company was renamed Coldwell Banker Commercial Jenkins-Bernhardt Associates and then in 2011, Michael A. Jenkins became the sole owner of Coldwell Banker Commercial Jenkins & Associates.

Michael's sustained success in commercial real estate sales progressed naturally and seamlessly into commercial real estate development. In 2006, he formed MAJ Development Corporation. One of his earliest and largest development achievements is the Palms Plaza located in Vancouver, WA.  Palms Plaza is comprised of 62,000 SF and is home to a flagship 45,000 SF 24-Hour Fitness Super Sport.  Two additional Palms Plaza buildings are home to a variety of national and local retail tenants.

Michael worked hard and forged new, key relationships within the development industry which led to MAJ Development becoming the preferred developer for 7-Eleven, Inc. and 24 Hour Fitness.  In the last 3 years, MAJ Development has completed more than 30, 7-Eleven, Inc. stores in Washington, Oregon and California.