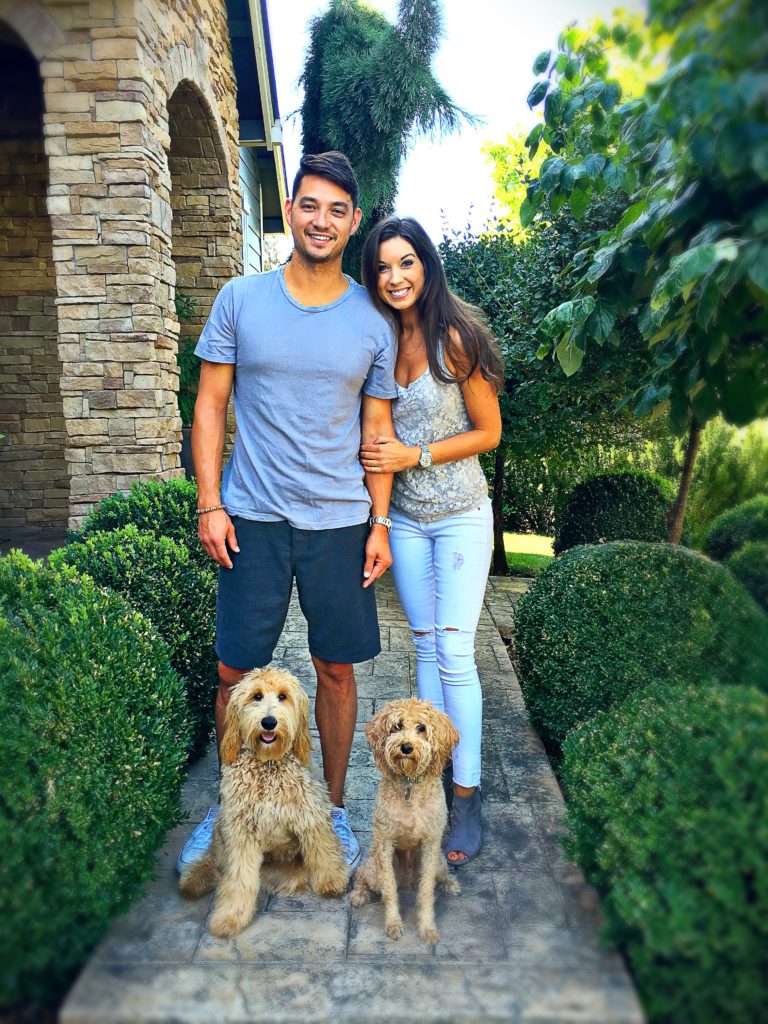 The ways in which I conduct business, mimic the ways in which I choose to live my life. I believe in hard work & dedication, and growth & perseverance. I believe in giving my absolute best, to my team, our clients and business partners. I absolutely love real estate development and feel blessed to be surrounded by such inspirational, driven, and successful individuals. The atmosphere MAJ Development Corp. provides encourages and excites me; I always look forward to seeing my team. Above all, I have a strong passion and desire to always have a positive outlook & attitude. As Earl Nightingale said, "Our attitude toward life determines life's attitude towards us." I am a strong believer that with projecting positive energy, that is exactly what you'll receive in return.
Brandi M. Ho
Project Manager
p: (360) 823-5112
e: BrandiW@MAJDevelopment.com
Download Brandi's Vcard
Full Professional Profile
Brandi Ho has over thirteen years of experience in the real estate industry as a licensed real estate Broker in the State of Washington. She began her career as a REALTOR in 2004, in the residential sector of real estate, specializing in home sales throughout Southwest Washington. Brandi is a third-generation real estate Broker and a native to the beautiful Pacific Northwest. Living and working through the ever-changing real estate market has given her the ability to easily adjust, and the knowledge to prepare for such expected changes – as the market continues to evolve. Staying on top of the newest rules, regulations, and state implemented processes' is imperative to the success of any real estate transaction. Brandi's dedication and thoroughness is unprecedented and she takes extreme pride in providing her clients with exceptional professionalism and efficiency. In 2005 Brandi began working for the Investment Division at Coldwell Banker Commercial Jenkins & Associates where she became acquainted with the commercial side of the real estate business. Brandi specializes in commercial transactions including retail development, multi-family and investment property/net lease sales.

Brandi attended and graduated from Clark College with her Associate Degree. She is a member of the National Association of REALTORS (NAR), Washington State Association of REALTORS (WAR), Commercial Association of REALTORS® Oregon/SW Washington (CAR), the Regional Multiple Listing Service (RMLS), and Loopnet/CoStar.
A few years after MAJ Development was formed, their business was rapidly expanding and they found themselves in need of a new team member. The company knew they needed someone who could quickly become acquainted to the development process and jump into the fast paced and multi-faced projects. Michael Jenkins sought after and recruited Brandi as the Clark County Project Manager, knowing her work ethic and real estate background.

Brandi now manages development projects in all counties of Washington, Oregon and California. Notable developments managed in the last few years include:

PDX Travel Center – The PDX Airport has a new Cell Phone waiting area. MAJ Development Partnered with The Port of Portland to Lease 3.44 acres of land, about one mile east of Portland International Airport, at the northwest corner of NE 82nd Avenue and NE Air Cargo Road. Travelers to and from PDX now have a new convenient place to fuel up, stop for a coffee or meal at one of the new quick service restaurants, or park in the new designated cell phone waiting area. MAJ Development will bring a six-island fuel station and 7-Eleven convenience store, Dutch Bros coffee, sit down café, and Taco Bell drive-thru. The designated cell phone waiting area will consist of 30 parking stalls with plenty of additional parking throughout the center to meet both waiting vehicles and retail needs.
The Lavonne Apartments – a 75 unit complex on the corner of Andresen and Vancouver Mall Drive, featuring 1, 2 & 3 bedrooms, community pool, private dog park, garages & storage. Estimated construction is expected in Spring of 2018

Haven Park Apartments – a new 48-unit apartment community that will be nestled among luscious White Oak trees and within close proximity to Vancouver's Business Community and Vancouver Mall. Haven Park Apartments will feature 1 and 2 bedroom apartments, ample parking, and private garages. Haven Park will offer a private dog park, and an outdoor gathering space for residents. Located on 1.6 acres at NE 45th Street near Vancouver Mall, construction of these new apartments is expected to begin Spring 2018.
Target on SE Powell Blvd – Redevelopment for a new small format Target store. This specialty format store tailors the needs of local guests in dense urban and suburban neighborhoods. The store will offer a quick-trip shopping experience including grocery and fresh produce, apparel and home goods, and even a CVS Pharmacy and order pickup. In addition to the convenient location on Powell Boulevard, the site will have upwards of 100 parking stalls including covered parking, electronic car charging, and dedicated car share spaces.

Dutch Bros at Vancouver Mall – A new concept sit down café plus drive-thru for the popular coffee retailer.

Dutch Bros at Springbrook Station – Located off SR 500 and 112th Ave.

99 Market Ranch – Located in Beaverton, OR – the companies first Oregon store. 99 Market Ranch is the largest Asian supermarket in the United States.

Crossroads at Mill Plain & 164th – Awarded a Top Project in 2013 by the VBJ – A multi-faceted, redevelopment project at the conjunction of two main arterials in Clark County. The development consisted of a three phase expansion including both retail and office use. The site originated with three buildings, two office buildings and a restaurant. Phase one, consisted of two new buildings, a 7-Eleven convenience store with 8 MPD fuel pumps, and a new retail building, now home to ZoomCare and Mattress Discounters. The existing office tenants remain as Allstate Insurance, Fisher's Landing Chiropractic Center, Van Care, Inc., and State Farm Insurance. The second phase was a 5,000 SF building for Starbucks Coffee café & drive-thru and Pacific Dental Services. The third and final phase is currently under construction and features a 6,550 square foot retail building.

The Market at Van Mall – Awarded a Top Project of 2013 by the VBJ – Located on the NE corner of Vancouver Mall Drive & Thurston Way, at the main entrance of Westfield Shopping Center. Phase I consisted of a 7-Eleven convenience store with fuel station. The second phase brought in Popeye's Chicken, restaurant and drive-thru.

Sherwin-Williams – Awarded a Top Project in 2014 by the VBJ – Ground up development of a free-standing paint store located in Battle Ground, WA.

7-Eleven at 136th in Vancouver, WA – Convenience market with fueling station.

MAJ Place Salmon Creek – A retail center in Salmon Creek consisting of Fred Meyer Fuel, Starbucks coffee café & drive-thru, Sherwin-Williams paint store and Banner Bank.

Fred Meyer Fuel – Located in the Gateway area of Portland, OR.

7-Eleven Convenience Market – Ground up development located in Tacoma, WA.

The Market at Saint Johns – Redevelopment of a former bank into a 7-Eleven convenience market.

MOD Pizza – Redevelopment of a 2,700 SF building for a sit-down restaurant located in Eugene, OR.